Phoenix Lead Director
Staff member
Developer
Phoenix Lead Director
Programmer
Level Designer
Aug 14, 2017
83
100,000,014
Good <Insert time of day> everyone.
How are you all doing, good?
Well, regardless if you said "yes" to either of those questions (this thing only works one way while writing you know?...) its time to screw with Dickey again and throw in some names he can't pronounce
So, what's new?
Yet again, we have a few new people joining the team,
There's Aydhe, (Its pronounced Aide-he, dickey)
He's our new 3D character artist. And has quite a bit of experience making cool stuff
(Some of his previous work: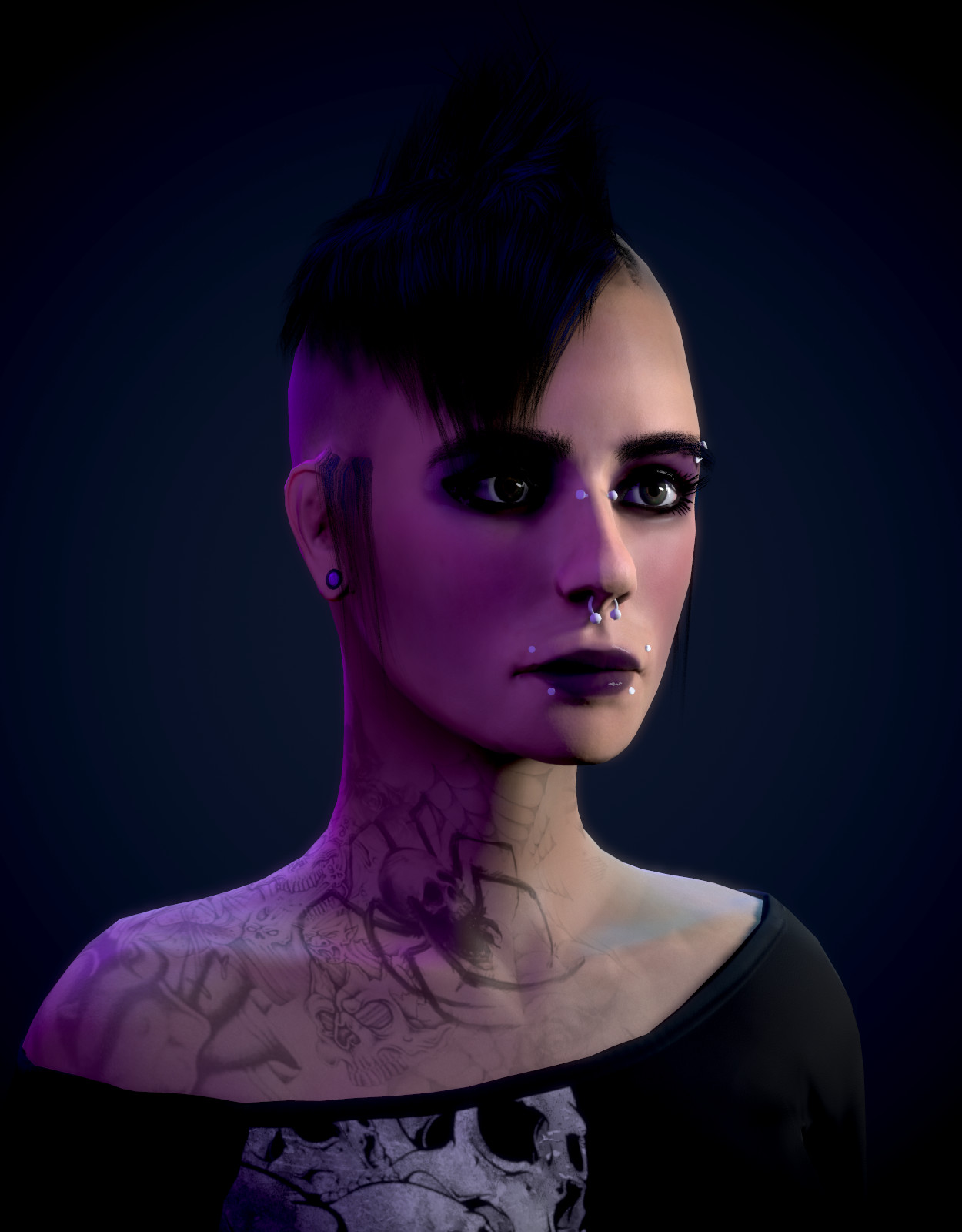 you can find more here:
https://www.artstation.com/aydhe
)
And after that we have a new 2D artist, Nekojinchi, who altough skilled with 2d art (some of her work
We'll be throwing her into the deep-end and having her learn the ropes of environmental concept art (there'll be a peek of her work later below)
And last but not least we have a new programmer named Architect who's been put to good work, working on inventory stuff~
As the heat is rising, so is our productivity apparently...
It seems this month things have slowed down relatively speaking as most of our team has taken time off to spend time with loved ones, do field research, or just sweat in agony of the summer heat... it doesn't mean we didn't do anything though!
Me, Nekojin and Tzicky went all the way to Rotterdam to go environment scouting,
Getting a good feel of the place we'll be using for the game and taking reference pictures!
Here are some of the reference pictures we took and rough sketches:
(It'll be a black market by the way)
Meanwhile me, neko and tzicky were collecting references, Darky's been working on a few shops:
And leroy (bless his russian soul) has been working on guns:
Annily - (incbox) also started some work on an un-released main character:
as well as our new logo(s)
And finn has been crashing into fire-hydrants
using ameer's sexy cars
And last but not least,
A nice teaser from Dimitri (Honestly I want some full-length tracks from that dude...)
https://soundcloud.com/user-899801374%2Fno-mercy
As you may, or may not have noticed... The forums look quite a bit different...
Yesterday I updated the forums from Xenforo 1 to Xenforo 2.
This isn't just because I enjoy updating things and keeping you guys secure.
Or because I enjoy giving you guys and gals the ability to sign in with Discord to the forums, so we never even have to see your password.
Or the fact we have given you all the option to disable your own accounts if you ever feel like leaving this community and having all your stuff locked down tight...
Its ALSO because of Jer's work with the login system!
Remember that old login concept art from a while ago?
Well it works in-game now!
I know, I know, "having a login screen and character select screen behind that... that's not a lot of work Luna... you sure you're going to meet your 'end of summer' deadline?"
But with this new login system, we've finally fixed up something that's been broken as all hell for the better part of 3 months....
With the two new programmers joining the team, I can safely say that the programming is now in good hands... And that, for the first time in 6 months, I'm not the sole person writing code!
Our two new programmers have showed off a lot of talent so far, and I'm proud to have them on the team.... Specially when they put in so much work:
(Speaking of programmers, if you have a friend who knows programming, be it C#, C++ or php, please ask them to fill out the form on our website for joining the team... I'd love to have them on-board)
Last time I mentioned the fact that we surpassed 600 people on our discord...
Well, now, we've surpassed 700... And we're still growing.
Whether you've been here from the beginning, or have been here longer. Whether you are skeptical of it all and think its all a cash grab or are waiting for the game's release.... I thank you all for your support.
To answer the #1 question I get.
"When can we try the game?"
The end of summer 2018.
We might not make that deadline, but we'll sure do our best.
This release will be open to Everyone. Not just the patreons. Everyone can download the game, login and join the single server we've setup, 107 central.
Note that this will be a pre-alpha test to see how many of you we can have on our servers before it all crashes and burns...
And there'll be a special reward for those who end up trying things out.
Sorry for this rather short post but I hope I'll be able to show more next month.
With love,
-Luna
Last edited: